Please read me!
The more popular matcha gets around the whole world the more important we feel it is for people to know the original tea.
Having lived in Japan for more than a decade, I am often horrified to see what kind of products are sold as "matcha" in foreign markets. Yellowish-colored, unpleasant tasting imitations claiming health benefits using marketing tricks...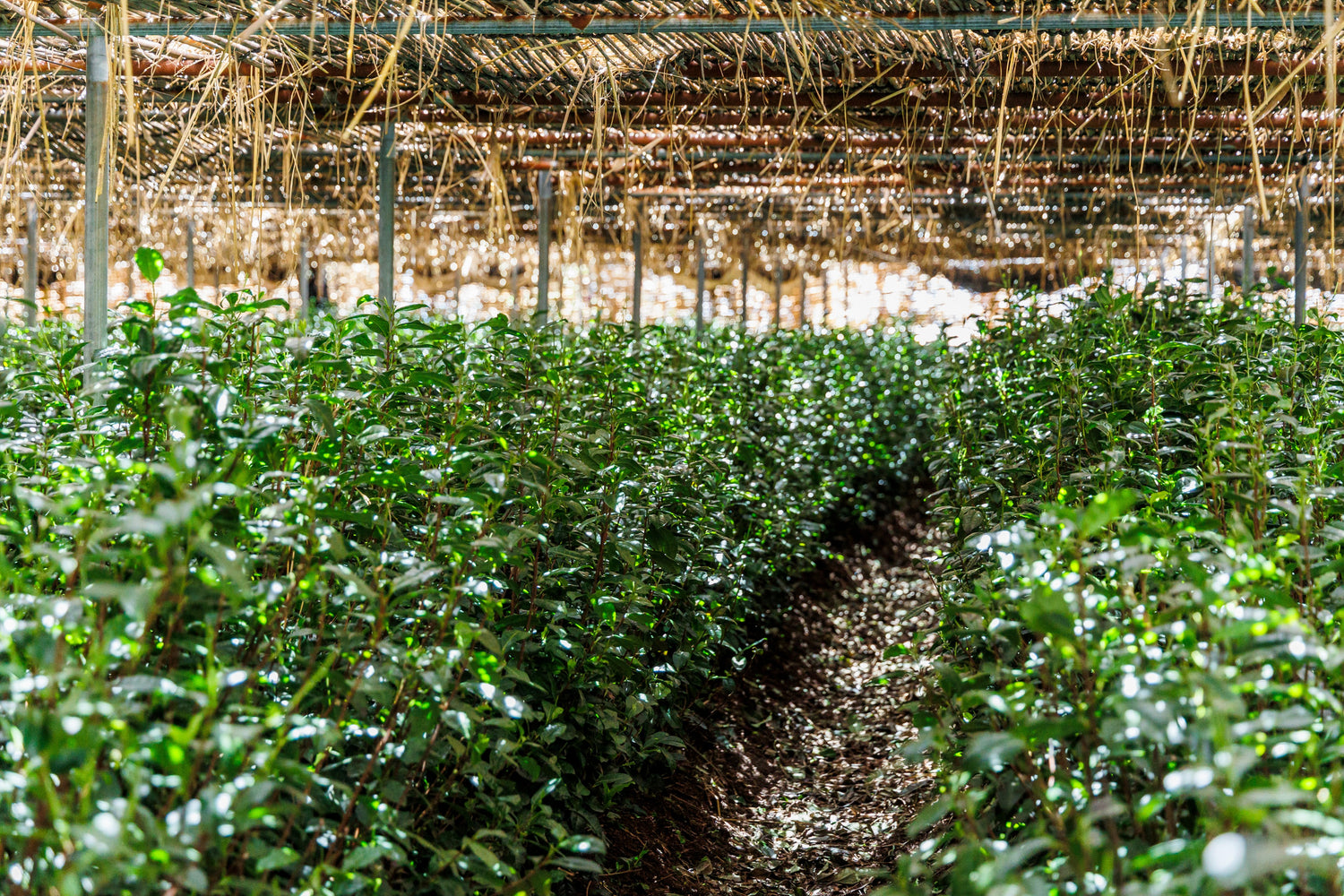 It is very important to understand that the production of real matcha requires an incredible amount of work including manual labor, expert skills, many years of experience, and a specific climate. You can't just imitate the millennia-old Japanese techniques and culture.
Our Matcha Miyako Webshop offers the teas of a Japanese producer that has three hundred years of knowledge and has received multiple awards.
The quality is guaranteed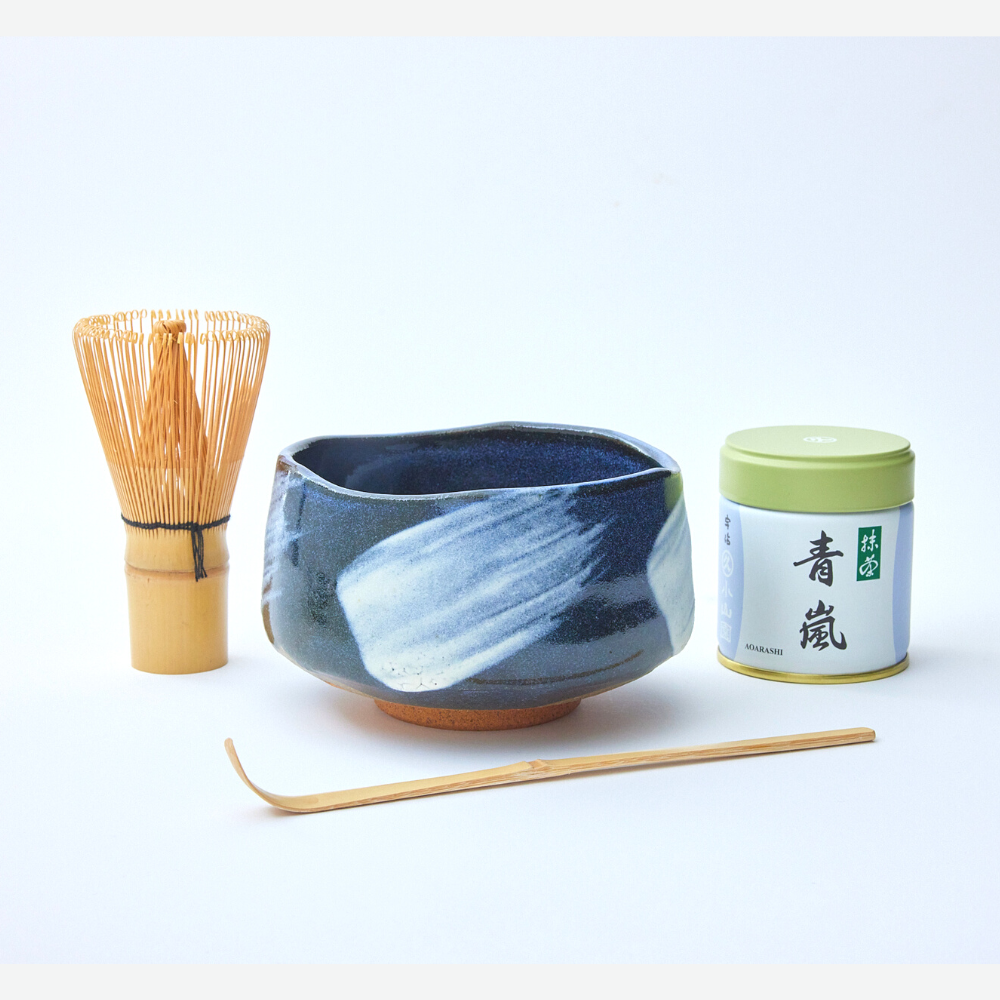 We made the perfect starter set for you!
with Kyoto Matcha and a beautiful Tea Bowl You Choose
SHOP NOW
Can you see the difference?
The first picture shows AOARASHI Matcha with its beautiful bright green color. (included in our Japanese Matcha Tea Set!) In the 2nd picture (right), you can see a typical FAKE MATCHA. A yellowish powder with unpleasant smell and taste... The difference is clearly visible!
Genuine Japanese Matcha Tea Powders
Regular price

$22.00 USD

Sale price

$19.00 USD

Unit price

per

Regular price

$40.00 USD

Sale price

$35.00 USD

Unit price

per

Regular price

$52.00 USD

Sale price

$45.00 USD

Unit price

per
FIGYELEM: December 4-től már csak a DHL szállítási formát tudjuk ajánlani a karácsonyi rendelések esetében!
A Japán Postát december 3-ig ajánlottuk a karácsonyi csomagokat illetően.
New Arrivals! Japanese Hojiicha Teas
Regular price

$13.00 USD

Sale price

$11.00 USD

Unit price

per

Regular price

$14.00 USD

Sale price

$12.00 USD

Unit price

per

Regular price

$7.00 USD

Sale price

$6.00 USD

Unit price

per
Read some real comments from our customers who have agreed to post their full names!
"The set has arrived, everything is very cool, I'm drinking tea right now:) Thank you! Just a note, the powder they called Matcha that I bought in Hungary has nothing in common with the taste and texture of this canned Matcha from Japan. (I wanted to try it once - a while ago - but now I know the difference. Thank you!"
- Attila Buda
"I would like to let you know that I have received the package. It arrived on time, everything was fine. I have already tried one of the teas of course, and I am very satisfied with it. I will probably be a regular consumer, and I will order the same type next time!"
-Adrien Mesch
"I got the tea in the meantime. I would like to thank you because it is really fantastically delicious. So, I will definitely be ordering another batch soon."
- Zoltan Biro
"It has arrived! I am very happy about it, thank you very much. I even cried a bit out of happiness :) It means a lot to me to have a little bit of Japan in my home."
Melinda Reznicsek
"My package has arrived. The set is beautiful and the tea is really delicious. I am really very grateful. Thank you very much!
- Klara Banyai
"The color of the tea is beautiful, the most vibrant color so far. In terms of taste, I'm looking for a nutty-pistachio-like trait, which was not there in this tea, but of course it beats all previous lower-category teas with its deep flavor. All in all, I was really looking forward to it and it didn't disappoint, my matcha tea is best part of the day every day :)!"
- Kata Konya
"I received the tea bowl set I ordered, thank you very much. It was one of the Christmas surprises for my son, who is interested in Japanese culture and is studying the Japanese language. Thank you and Merry Christmas."
- Dr. Hajnalka Galiczkin
More comments and pictures from our customers at Japanese tea set on our site!