JAPANESE TEA SET WITH KYOTO MATCHA!
Check our video about the Set and learn also how to prepare the Matcha Tea in traditional way!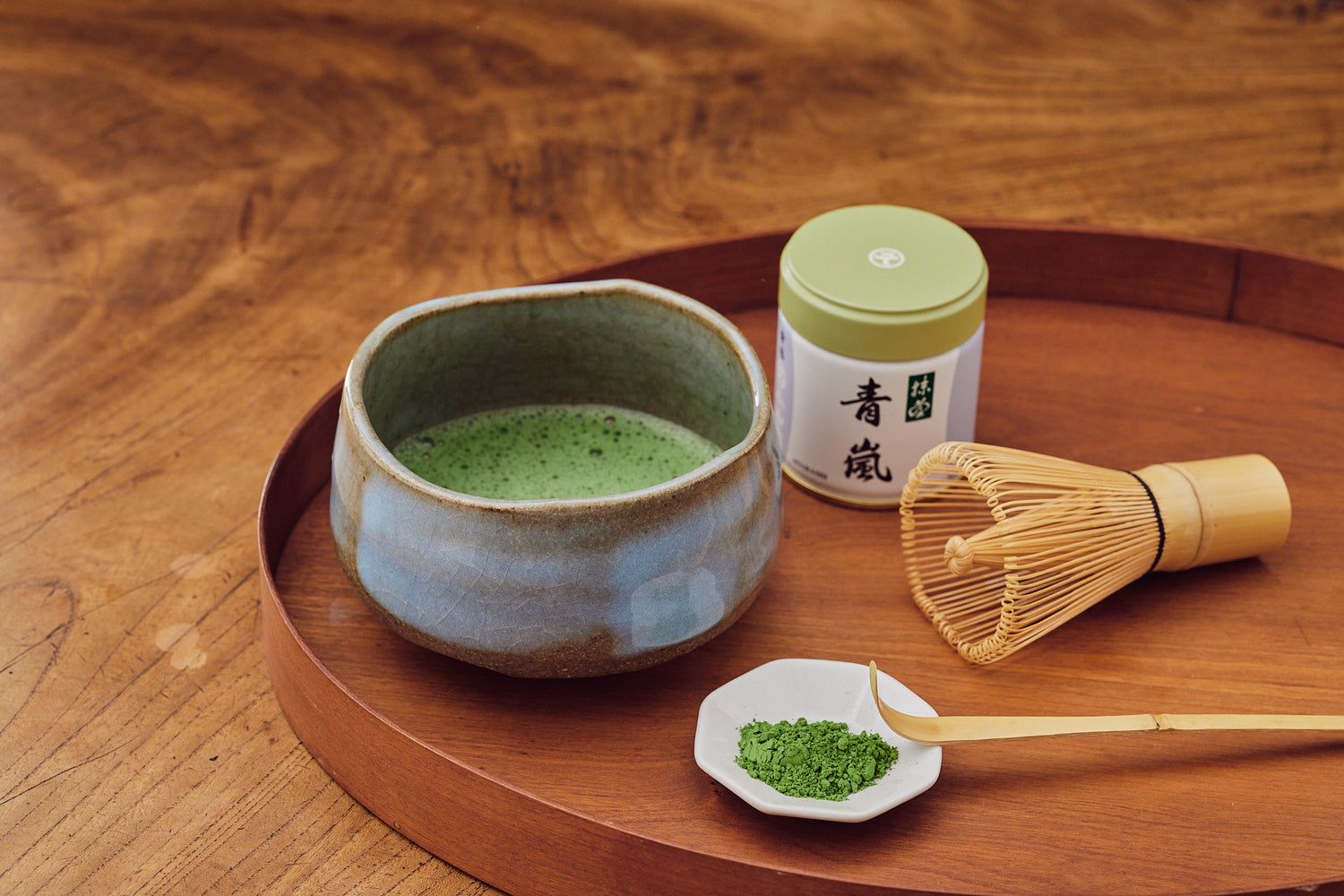 Four patterns
Our Japanese Matcha Tea Set is available in four patterns. Choose the one you like the most!
CHOOSE NOW
If you have 2 minutes, please read the few lines below!
We want our customers to understand what makes it so special the Matcha! (Product description will be afterwards)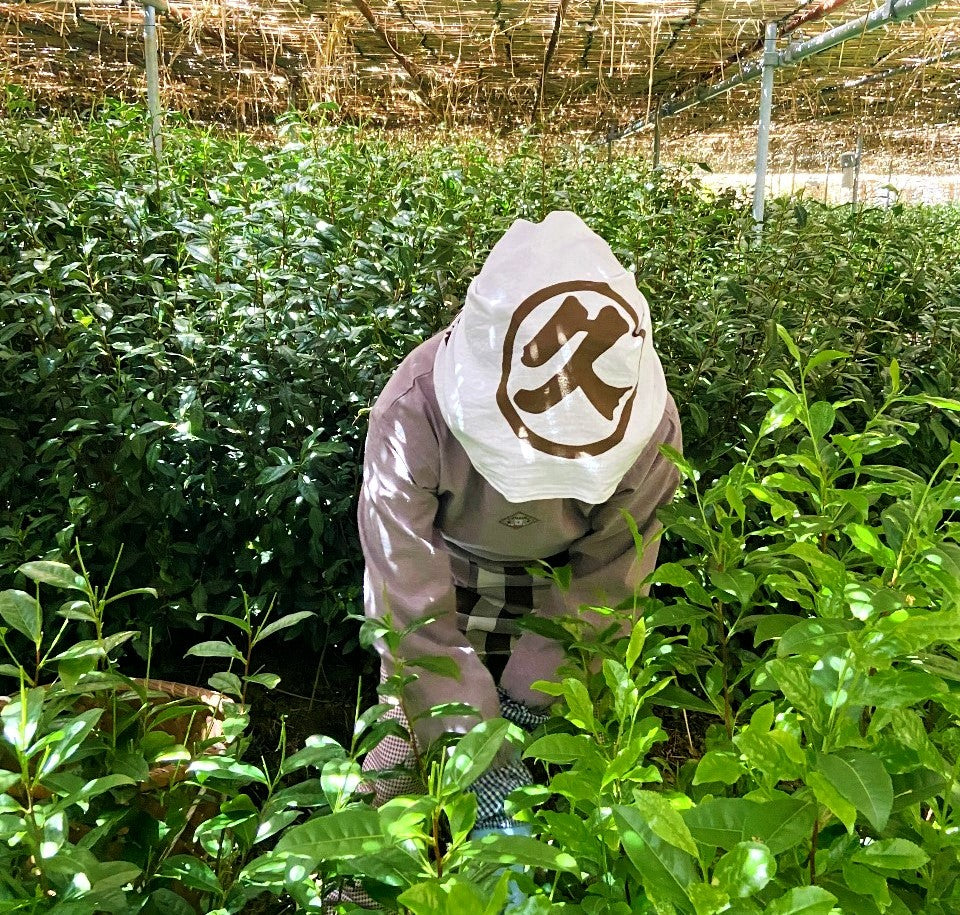 A Thousand Years of History
Matcha (or maccha) is a Japanese type of powdered green tea, made with a special process that requires an extremely large amount of work. This special tea has a more than thousand years of history in Japan. In the beginning only nobles, high-ranking samurais and monks had to chance to drink Matcha.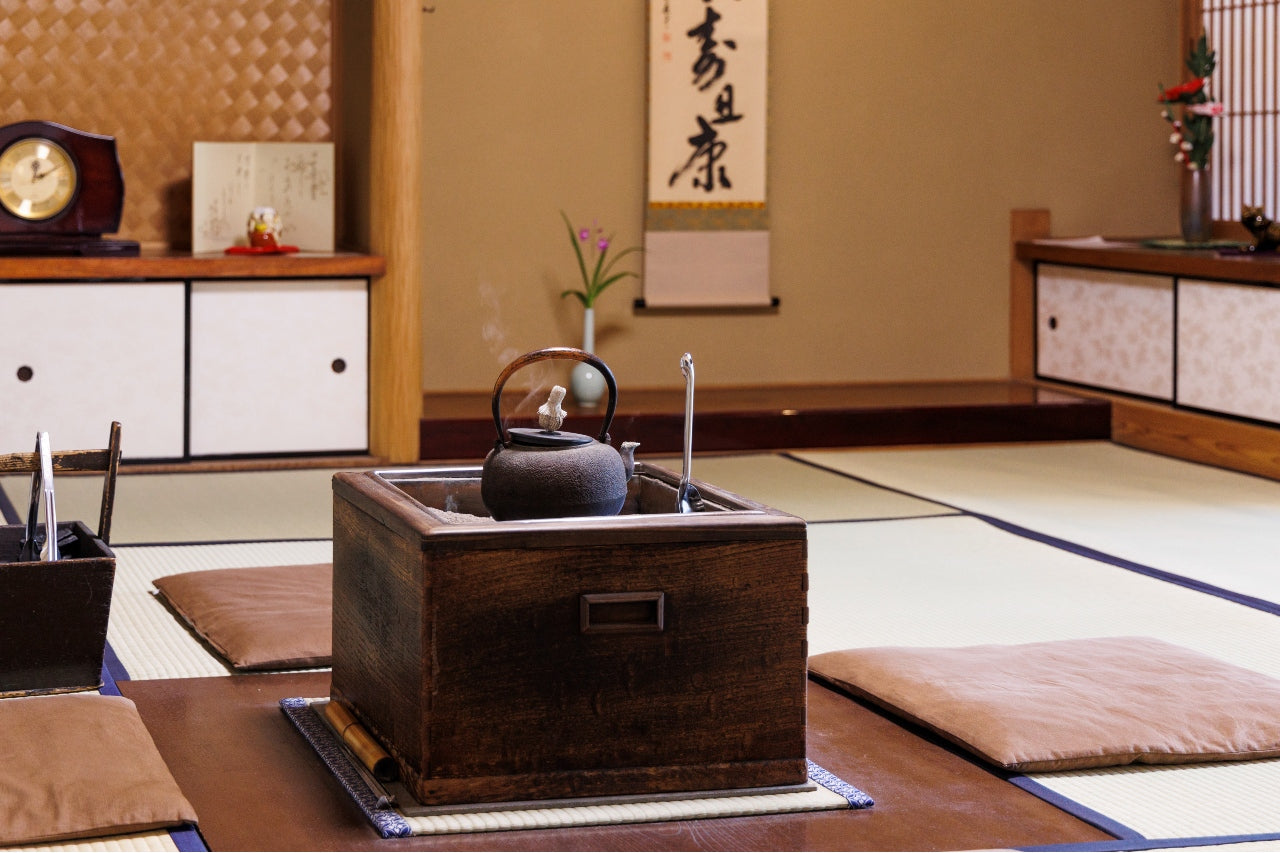 Privilege
Matcha tea was a luxury commodity held in such high esteem by the Japanese, that its preparation and consumption had its own special ceremony - this is called sado (or chado), which can be translated as the "The Way of Tea."
Eternal Youth
It is not easy to list all the benefits of Matcha. Besides numerous vitamins, it contains a large amount of catechins, that help keep our skin soft and help fight signs of aging, such as wrinkles. In olden times, Matcha was regarded as a drink that could help achieve eternal youth. Read about all the benefits of Matcha!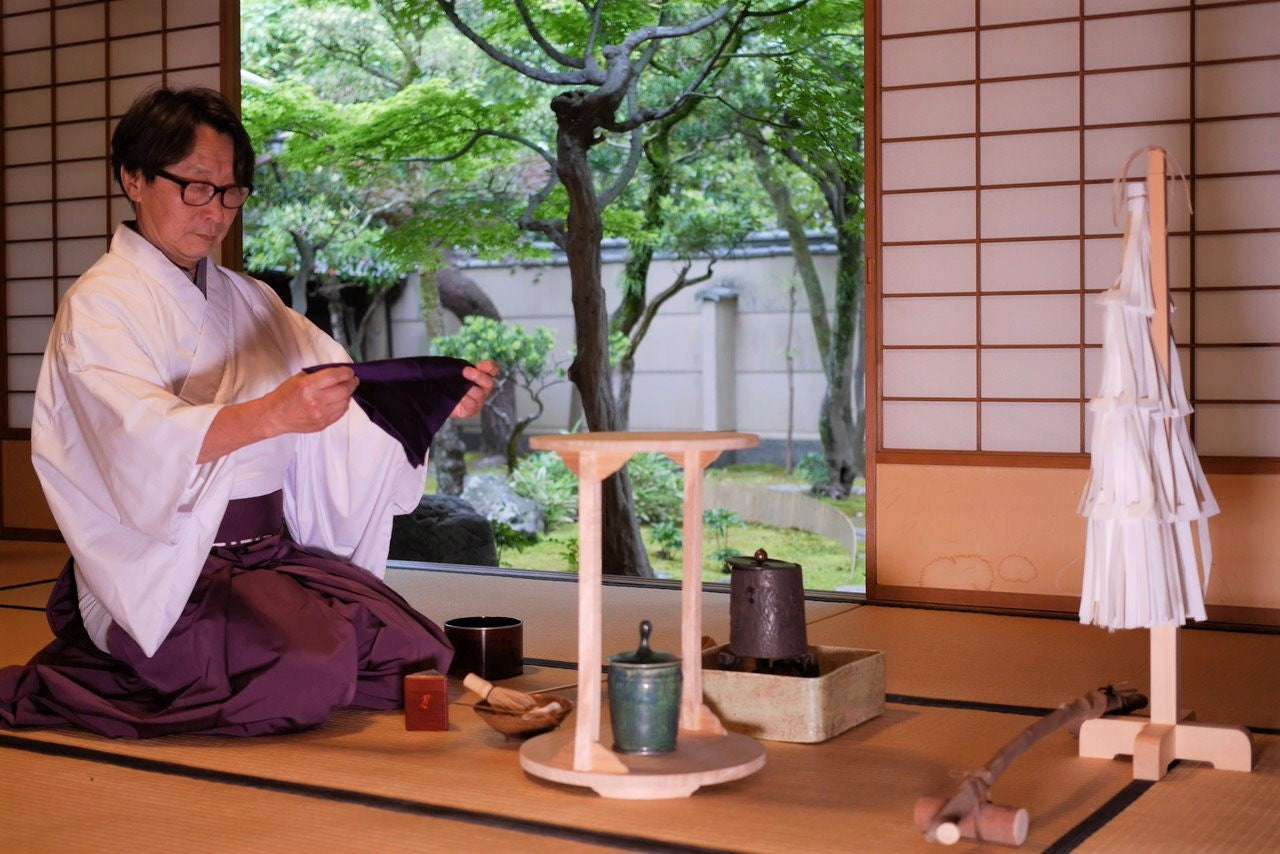 Traditions
The popularity of matcha remains unbroken in todays' Japan, and it is still considered to be a premium product of local gastronomy.
In Kyoto, the old capital, the exotic drink has a particularly strong culture, partly because the tea ceremony was originally developed in this area and partly because it is home to the most famous tea plantations, in the Uji region.
Modern gastro culture
Nowadays, of course, Matcha is no longer consumed solely in ceremonies - with the right tools, anyone can prepare it for themselves at home.
Due to its health benefits and rich aroma, the fine-grained tea powder is also a popular as a flavoring sweets and cakes in Japan.
What does the set contain?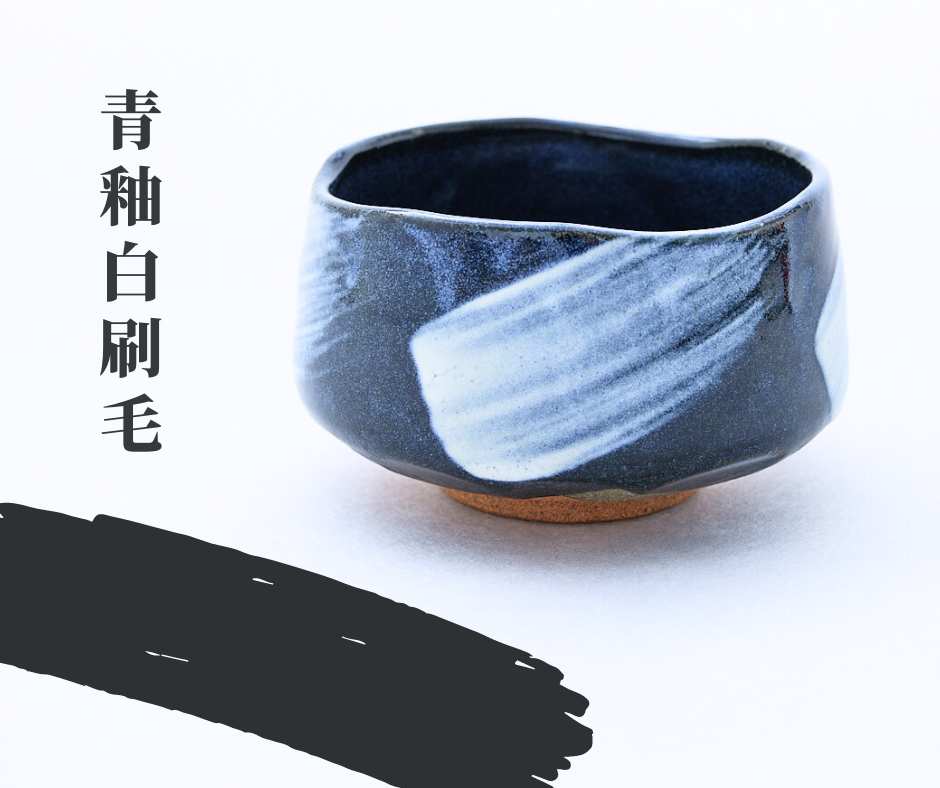 1. Chawan - Japanese tea bowl
The set includes a beautiful Japanese ceramic teacup, which you can choose from among four designs!
The bowl is perfect for drinking matcha, but of course can be used to drink coffee or any type of tea. Every chawan is hand-made* (in Gifu, Japan) so each piece is unique.
Size: 11.8 x 7.7cm
*There may be slight differences in color shades and patterns.
/The first picture shows the dark blue version/
2. Kyoto Matcha Tea
The tea set also contains one can of Kyoto matcha tea. The Aoarashi is great for getting to know the original Japanese matcha teas: the taste is soft, not bitter, and it is easy to drink. You can feel the calm in every sip.
Capacity: 40 g (approx. 23 bowls of tea)
(An average bowl of matcha tea needs approx. 1.7 grams of tea powder.)
3. Chasen - bamboo whisk
The chasen is a tool specially developed for stirring matcha powder to help prepare a tea with a sufficiently frothy texture. Each whisk is a true masterpiece, an extremely fine little tool made of a single strand of bamboo.
This chasen has 100 "teeth"!
Size: 5.8 x 6.5 x 10.5 cm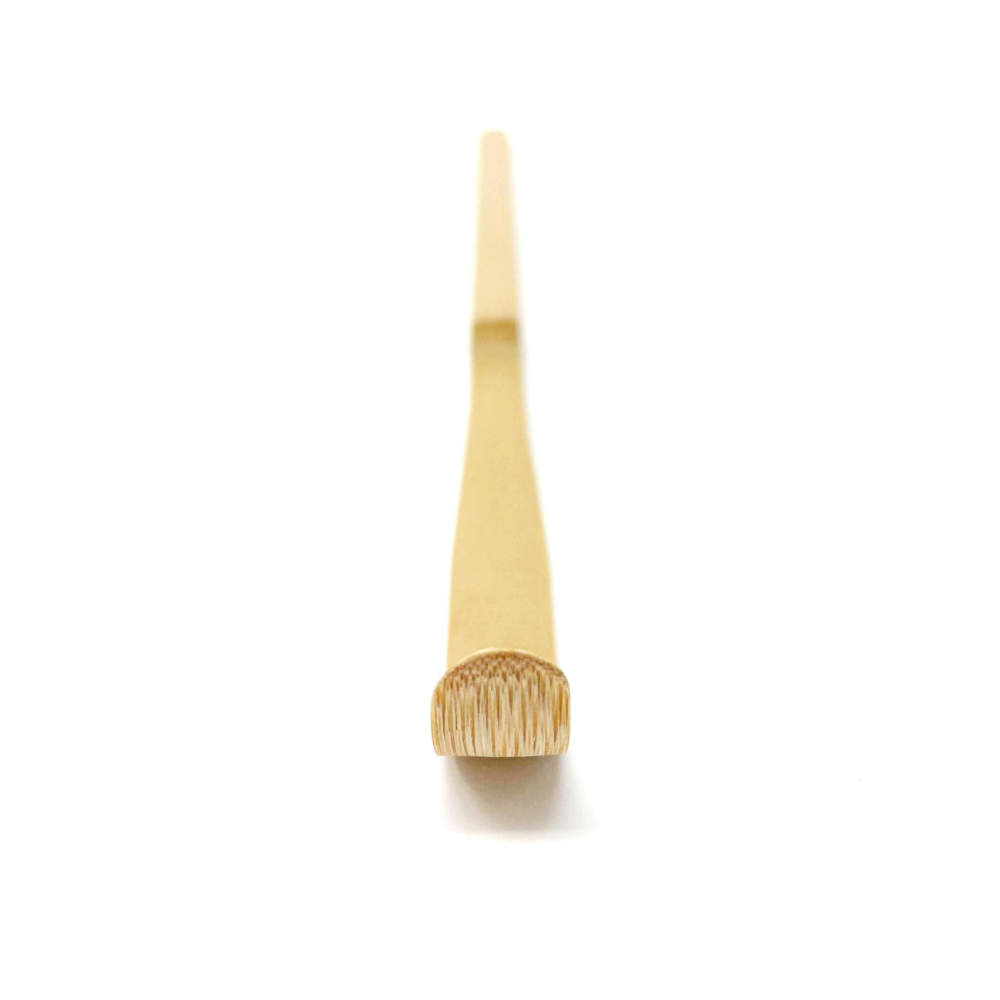 4. Chashaku - bamboo scoop
The chashaku is a bamboo spoon, used to scoop the exact right amount of matcha tea powder. 
To make a matcha tea, you need 2 spoons of tea powder.
Size: 18 cm
What everyone is saying
" The Japanese tea set has arrived, it's beautiful, I'm very happy with it. Thank you very much! I wish you further success!"

- Judit Vinczene Szunyogh

" It got here fast, the set is gorgeous. And thank you for the gift"

- Katalin Kovacs

"My set arrived a week ago... I never dreamed matcha would be so delicious..."

- Peter Tuza

The set arrived intact, packed with Japanese precision. The bowl is beautiful, the tea is tasty, even beginners can easily prepare it. A perfect teahouse experience at any time of the day. I will definitely order again.

- Veronika Ban

"I received the package; the cup is beautiful and the tea is very delicious. I already showed it to my mother and we both really liked it. Unfortunately, the photo didn't turn out so well, but I think it conveys the feeling well enough:) "

- Petra Turi

I am happy to inform you that the tea set arrived safely today. Thank you very much!

- Gabor Miskolci
The perfect starter sets for Matcha!
All with Matcha from Kyoto!
Regular price

$47.00 USD

Sale price

$41.00 USD

Unit price

per

Regular price

$47.00 USD

Sale price

$41.00 USD

Unit price

per

Regular price

$47.00 USD

Sale price

$41.00 USD

Unit price

per