Matcha Miyako
Matcha Latte powder 200g
Regular price
$17.00 USD
Sale price
$15.00 USD
Unit price
per
Sale
Sold out
Matcha latte tea powder, which can be consumed immediately by adding hot or cold water. A latte made from quality Japanese Matcha Tea and flavored with cream is excellent for those who like sweeter tastes.
The preparation does not require special tools, such as a bamboo whisk or a bamboo spoon!
200g large size!
This product comes in an airtight can, which allows you to store it in perfect condition even after opening!
Enough for approx 15 servings!
Made in Japan
Manufacturer: Marukyu Koyamaen
How to prepare
For both hot and cold lattes, the instructions require 14g (4 level teaspoons) of tea powder per 100ml of water. In both cases, stir well until the powder is completely dissolved. For cold latte, it is best to mix the powder with a small amount of water at first, and then add the rest when the powder has dissolved.
If you find the taste too thick, reduce the 14 grams according to your liking. You can make your latte even more delicious by adding a little whipped cream on top!
We ship our products from Japan, therefore you may have to pay customs fees or taxes depending on the country of delivery!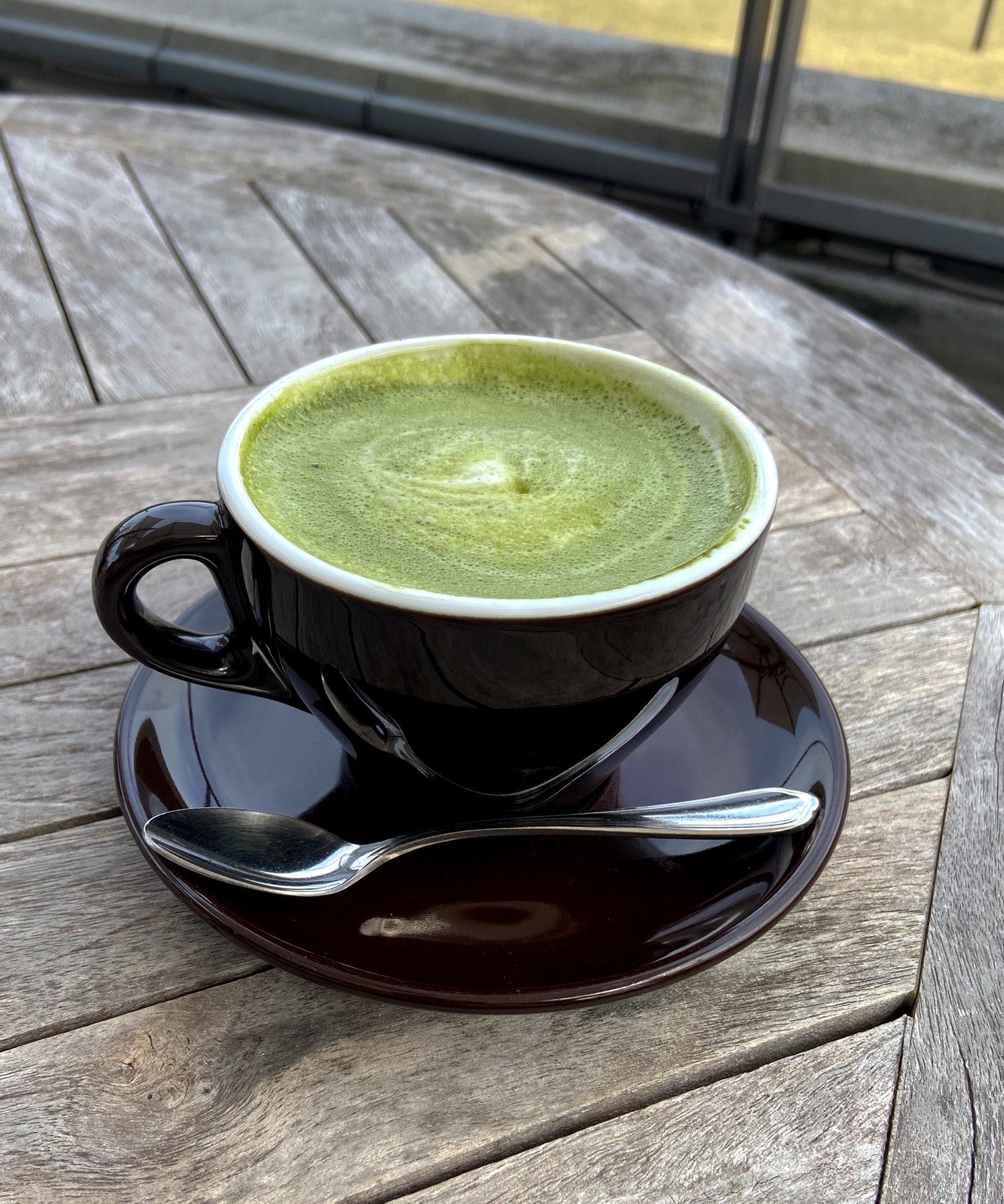 MATCHA LATTE
The great classic. Matcha Latte is one of the most popular of all Japanese matcha drinks. It has conquered not only Japanese shops, but also big name coffee shops of the world with terrific speed.
It's impossible not to love a pleasantly sweet, creamy Matcha Latte...